Tournoi "Holiday Pre-Party"
Tempts restant avant la fin:
02
Days
:

00
Hours
:
17
Min
:

36
Sec
Tournoi "Holiday Pre-Party"
Si vous vous êtes déjà demandé comment vous préparer pour les vacances à venir, nous avons des nouvelles fascinantes. Uniquement du 4 au 18 décembre, grâce au tournoi de premier ordre "Holiday Pre-Party", obtenez une opportunité fantastique de remonter le moral de vos vacances, saisissez une part de €7,000 et préparez-vous pour les vacances. Vous avez déjà acheté un sapin de Noël?
Termes et conditions
Le tournoi Booongo "Holiday Pre-Party" se déroule du samedi 4 décembre à 00:00 UTC au samedi 18 décembre à 23:00 UTC.
Le prize pool total du tournoi est de €7,000 ou l'équivalent dans la devise du joueur.
Les joueurs recevront des points pour chaque tour gagnant: 1 EUR - 1 point.
Les jeux participants (15) sont:
• Gold Express
• Book of Wizard
• Tiger Jungle
• Ganesha Boost
• Wolf Night
• Scarab Boost
• Sun of Egypt 2
• Hit the Gold! Hold and Win
• 15 Dragon Pearls Hold and Win
• Magic Apple Hold and Win
• Sun of Egypt
• Dragon Pearls Hold and Win
• Scarab Temple
• 3 Coins
• Aztec Sun Hold and Win
Pour être qualifié et avoir le droit de réclamer le prix, le joueur doit remplir les conditions suivantes:
• La mise minimum est de €0.2 ou l'équivalent en devise.
• Le nombre minimum de tours est de 100.

Les prix en espèces seront crédités sur les comptes des joueurs sous forme de fonds retirables dans les 72 heures (3 jours ouvrables) après la fin de la promotion.
Booongo se réserve le droit d'annuler le tournoi pour une durée indéterminée sans aucun paiement selon le classement en cas d'urgence.
Seuls les tours en argent réel peuvent participer au tournoi.
Chaque joueur recevra un identifiant de tournoi personnel pour le classement.
Certains prix en espèces sont assortis de conditions de mise x3.
Prix
| | |
| --- | --- |
| 1 | €1,000 |
| 2 | €750 |
| 3 | €500 |
| 4 | €300 |
| 5 | €200 |
| | |
| --- | --- |
| 6-10 | €150 |
| 11-15 | €100 |
| 16-30 | €80 |
| 31-50 | €40 |
| 51-100 | €20 |
JEUX DANS CE TOURNOI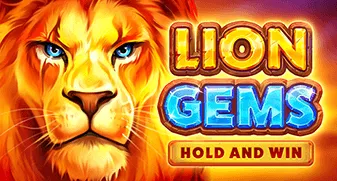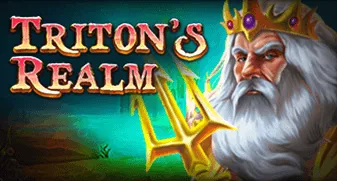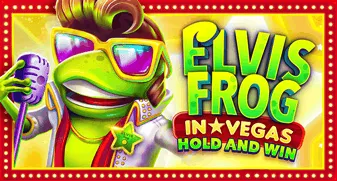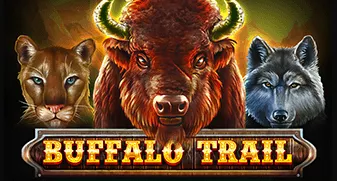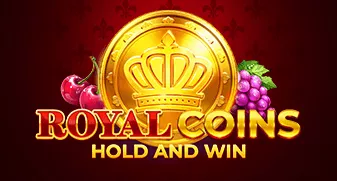 Royal Coins: Hold and Win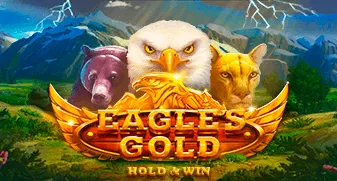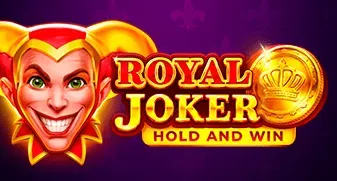 Royal Joker: Hold and Win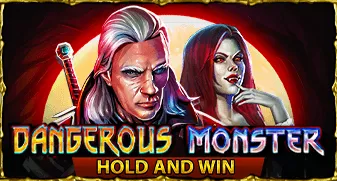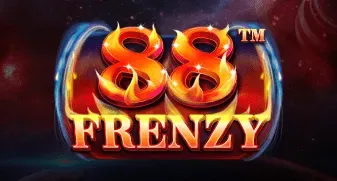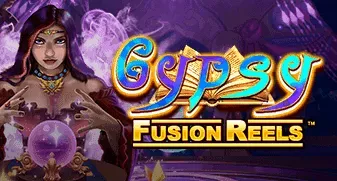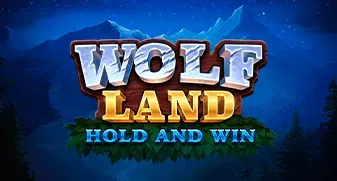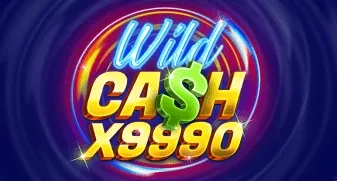 Résultat actuel
jesse
1,717,352 PTS
Prix: $3000
Mostapha
416,980 PTS
Prix: $1500
Abdolmajid
175,088 PTS
Prix: $1125
| Lieu | Joueur | Points | Prix |
| --- | --- | --- | --- |
| 4 | Karin | 173,148 | $900 |
| 5 | Kirsten | 143,459 | $750 |
| 6 | Cecile | 121,834 | $375 |
| 7 | Peter | 116,175 | $300 |
| 8 | Marianne | 100,801 | $255 |
| 9 | Merit | 91,533 | $225 |
| 10 | Naomi | 75,717 | $150 |
| 11 | Pasquale | 75,176 | $75 |
| 12 | MUHAMMAD | 70,839 | $75 |
| 13 | Beau | 67,137 | $75 |
| 14 | Pai | 64,458 | $75 |
| 15 | Abdul - Gadir Ahmed | 57,940 | $75 |
| 16 | Nhan | 56,817 | $60 |
| 17 | Zehra | 53,202 | $60 |
| 18 | Melissa | 51,899 | $60 |
| 19 | mustafa | 51,558 | $60 |
| 20 | Jason | 50,509 | $60 |
| 21 | Michael | 50,411 | $45 |
| 22 | Brett | 49,685 | $45 |
| 23 | Kirsty | 49,048 | $45 |
| 24 | Sharon | 44,447 | $45 |
| 25 | Cindy | 44,423 | $45 |
| 26 | Daniel | 44,157 | $30 |
| 27 | Rocco | 41,286 | $30 |
| 28 | Isidoro | 40,689 | $30 |
| 29 | Nadine | 39,412 | $30 |
| 30 | Adam | 39,331 | $30 |
| 31 | Melad | 38,768 | $30 |
| 32 | Kelly | 38,240 | $30 |
| 33 | Patrick | 36,840 | $30 |
| 34 | jan | 36,630 | $30 |
| 35 | Olga | 36,572 | $30 |
| 36 | Manuel | 35,435 | $15 |
| 37 | Frances | 33,919 | $15 |
| 38 | You-tai | 32,786 | $15 |
| 39 | Tony | 31,097 | $15 |
| 40 | Kristen | 28,954 | $15 |
| 41 | Luke | 28,352 | $15 |
| 42 | Ricky | 28,092 | $15 |
| 43 | Natasha | 26,737 | $15 |
| 44 | Skye | 25,442 | $15 |
| 45 | Steven | 23,547 | $15 |
| 46 | Tyson | 23,280 | $15 |
| 47 | Mel | 23,183 | $15 |
| 48 | Bertie | 23,169 | $15 |
| 49 | Joel | 22,828 | $15 |
| 50 | Christopher | 22,529 | $15 |
| 51 | Kerren | 22,106 | - |
| 52 | Michael | 21,979 | - |
| Lieu | Joueur | Points | Prix |
| --- | --- | --- | --- |
| 53 | Jessica | 21,753 | - |
| 54 | Nerida | 21,077 | - |
| 55 | Dong | 20,527 | - |
| 56 | Tanya | 19,963 | - |
| 57 | Jacinta | 19,564 | - |
| 58 | Christopher | 18,392 | - |
| 59 | Lisa | 17,707 | - |
| 60 | Matthew | 17,304 | - |
| 61 | Kylie | 17,093 | - |
| 62 | Steven | 16,632 | - |
| 63 | Rhys | 16,187 | - |
| 64 | Kia | 15,889 | - |
| 65 | Lachlan | 15,726 | - |
| 66 | Mason | 15,710 | - |
| 67 | Sinead | 15,704 | - |
| 68 | Shane | 15,626 | - |
| 69 | Lucia | 15,456 | - |
| 70 | Paul | 15,341 | - |
| 71 | Kim | 14,985 | - |
| 72 | Israel | 14,326 | - |
| 73 | Justin | 14,283 | - |
| 74 | Bassam | 14,176 | - |
| 75 | Jhoni | 13,624 | - |
| 76 | Eleni | 13,307 | - |
| 77 | deborah | 12,983 | - |
| 78 | Diane | 12,523 | - |
| 79 | yong | 12,520 | - |
| 80 | Jennifer | 12,373 | - |
| 81 | Maria | 12,334 | - |
| 82 | Thomas | 11,876 | - |
| 83 | Phillip | 11,863 | - |
| 84 | Arok | 11,837 | - |
| 85 | Bianca | 11,803 | - |
| 86 | Larry | 11,718 | - |
| 87 | Renee | 11,490 | - |
| 88 | Teremoana | 11,401 | - |
| 89 | Vicki | 11,271 | - |
| 90 | Tara | 10,819 | - |
| 91 | Josephus | 10,705 | - |
| 92 | Lindsay | 10,506 | - |
| 93 | Angelina | 10,091 | - |
| 94 | Luke | 9,983 | - |
| 95 | Tahi | 9,804 | - |
| 96 | Jarrod | 9,743 | - |
| 97 | Andrew | 9,717 | - |
| 98 | Luke | 9,496 | - |
| 99 | John | 9,253 | - |
| 100 | Clifford | 9,231 | - |