Holiday Pre-Party Tournament
Time left before finish:
00
Days
:

18
Hours
:
15
Min
:

37
Sec
Holiday Pre-Party Tournament
If you've ever wondered how to prepare yourself for the upcoming holidays, we have fascinating news. Only from December 4 to December 18, thanks to the top-notch "Holiday Pre-Party" tourney, get a fantastic opportunity to cheer up your holiday mood, grab a share of €7,000, and get ready for the holidays. Have you already bought a Christmas tree?
Terms and Conditions
Booongo "Holiday Pre-Party" Tournament runs from Saturday, December 4, 00:00 UTC to Saturday, December 18, 23:00 UTC.
Total prize pool of the tournament is €7,000 or player's currency equivalent.
Players will get points for each win spin: 1 EUR - 1 Point.
Participating games (15) are:
• Gold Express
• Book of Wizard
• Tiger Jungle
• Ganesha Boost
• Wolf Night
• Scarab Boost
• Sun of Egypt 2
• Hit the Gold! Hold and Win
• 15 Dragon Pearls Hold and Win
• Magic Apple Hold and Win
• Sun of Egypt
• Dragon Pearls Hold and Win
• Scarab Temple
• 3 Coins
• Aztec Sun Hold and Win
To be qualified and have a right to claim the prize, the player should fulfill the following conditions:
• Minimum Bet is €0.2 or currency equivalent.
• Minimum number of spins is 100.

The cash prizes will be credited to the players' accounts as withdrawable funds within 72 hours (3 business days) after the end of the promotion.
Booongo holds the right to cancel the tournament for the indefinite term without any payments according to the leaderboard in cases of emergency.
Only real money rounds can participate in the tournament.
Each player will get a personal tournament ID for the leaderboard.
Some cash prizes come with x3 wager requirements.
Prizes
| | |
| --- | --- |
| 1 | $5,000 |
| 2 | $3,000 |
| 3 | $2,000 |
| 4 | $1,000 |
| 5 | $750 |
| | |
| --- | --- |
| 6-10 | $500 |
| 11-15 | $250 |
| 16-25 | $100 |
| 26-45 | $75 |
| 46-65 | $50 |
| 66-85 | $35 |
| 86-100 | $20 |
GAMES IN THIS TOURNAMENT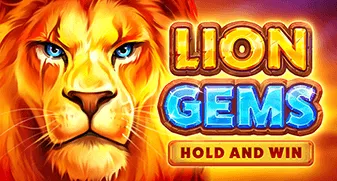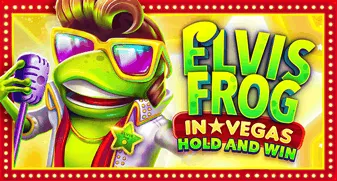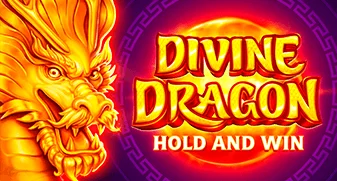 Divine Dragon: Hold and Win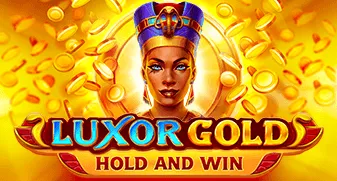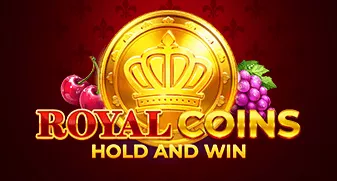 Royal Coins: Hold and Win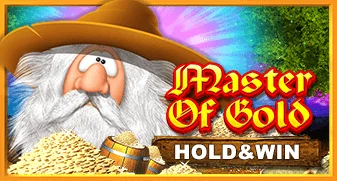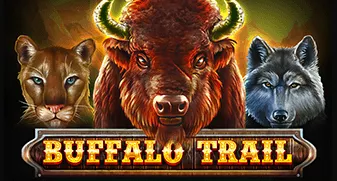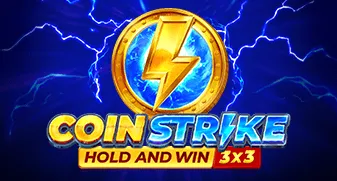 Coin Strike: Hold and Win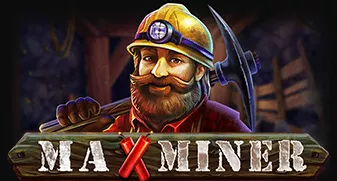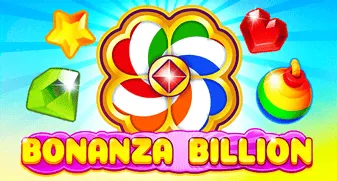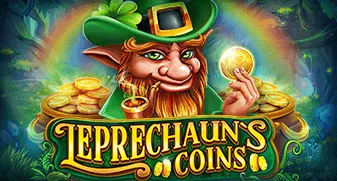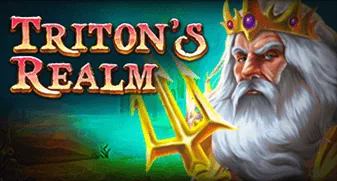 Current result
Kim
879,650 PTS
Prize: $3000
Eliza Raquel
489,170 PTS
Prize: $1500
Sarah
399,661 PTS
Prize: $1125
| Place | Player | Points | Prize |
| --- | --- | --- | --- |
| 4 | Ashley | 200,432 | $900 |
| 5 | Abdolmajid | 197,591 | $750 |
| 6 | Peter | 139,875 | $375 |
| 7 | Melanie | 134,991 | $300 |
| 8 | Cayleb | 122,812 | $255 |
| 9 | michael | 106,958 | $225 |
| 10 | Vicki | 104,072 | $150 |
| 11 | Richard | 89,916 | $75 |
| 12 | Abdul - Gadir Ahmed | 84,241 | $75 |
| 13 | James | 83,721 | $75 |
| 14 | Julie | 83,615 | $75 |
| 15 | Pasquale | 80,768 | $75 |
| 16 | Brett | 79,151 | $60 |
| 17 | Gregory | 73,260 | $60 |
| 18 | Evelyn | 72,773 | $60 |
| 19 | Karin | 67,395 | $60 |
| 20 | Clinton | 58,920 | $60 |
| 21 | Melad | 57,987 | $45 |
| 22 | Tara | 57,658 | $45 |
| 23 | Paul | 51,830 | $45 |
| 24 | Thomas | 50,822 | $45 |
| 25 | Cindy | 50,775 | $45 |
| 26 | Alan | 50,703 | $30 |
| 27 | Lisa | 49,029 | $30 |
| 28 | Kirsten | 46,202 | $30 |
| 29 | Esther | 46,039 | $30 |
| 30 | Kirsty | 45,695 | $30 |
| 31 | Marianne | 44,072 | $30 |
| 32 | Gabriel | 41,406 | $30 |
| 33 | Zehra | 41,273 | $30 |
| 34 | Guy | 41,036 | $30 |
| 35 | Olga | 40,876 | $30 |
| 36 | Christopher | 40,536 | $15 |
| 37 | Luke | 38,068 | $15 |
| 38 | Kim | 37,901 | $15 |
| 39 | Kaeleb | 37,128 | $15 |
| 40 | Merit | 35,905 | $15 |
| 41 | Jason | 33,191 | $15 |
| 42 | Tyrone | 32,769 | $15 |
| 43 | Patricia | 31,201 | $15 |
| 44 | Sinead | 29,437 | $15 |
| 45 | Debbie | 29,433 | $15 |
| 46 | Amanda | 26,498 | $15 |
| 47 | Mislam | 25,907 | $15 |
| 48 | Margherita | 25,730 | $15 |
| 49 | Dean | 25,553 | $15 |
| 50 | Jodie | 25,495 | $15 |
| 51 | Angela | 25,286 | - |
| 52 | Ricky | 24,772 | - |
| Place | Player | Points | Prize |
| --- | --- | --- | --- |
| 53 | Miguel | 24,527 | - |
| 54 | Thanura | 24,498 | - |
| 55 | Jillian | 23,222 | - |
| 56 | Mark | 23,077 | - |
| 57 | Rose | 22,232 | - |
| 58 | Tina | 22,078 | - |
| 59 | paige | 21,984 | - |
| 60 | Dane | 21,375 | - |
| 61 | Paul | 20,911 | - |
| 62 | Michael | 20,692 | - |
| 63 | Desrae | 20,409 | - |
| 64 | James | 20,156 | - |
| 65 | Mark | 20,045 | - |
| 66 | Keane | 19,426 | - |
| 67 | Crystal | 19,171 | - |
| 68 | Shelley | 18,947 | - |
| 69 | Kara | 18,472 | - |
| 70 | Joshua m | 17,919 | - |
| 71 | Tanya | 17,894 | - |
| 72 | Michael | 17,676 | - |
| 73 | Sayle | 17,381 | - |
| 74 | Kirihaerangi | 17,031 | - |
| 75 | Alexandra | 16,529 | - |
| 76 | yong | 16,428 | - |
| 77 | Arok | 16,096 | - |
| 78 | Darren | 16,075 | - |
| 79 | Alexandra | 15,214 | - |
| 80 | Ryan | 15,167 | - |
| 81 | Derrelyn | 14,959 | - |
| 82 | Sanjana | 14,460 | - |
| 83 | Rebecca | 14,302 | - |
| 84 | Isidoro | 14,176 | - |
| 85 | Joanna | 13,753 | - |
| 86 | Dean | 13,645 | - |
| 87 | Hayley | 13,483 | - |
| 88 | Colin | 13,352 | - |
| 89 | kyle | 12,827 | - |
| 90 | Kia | 12,725 | - |
| 91 | Melinda | 12,701 | - |
| 92 | Mostapha | 12,513 | - |
| 93 | Jessica | 12,497 | - |
| 94 | Mealamu | 12,392 | - |
| 95 | Michael | 12,285 | - |
| 96 | Cecile | 12,059 | - |
| 97 | Chloe | 11,714 | - |
| 98 | Donna | 11,686 | - |
| 99 | Glenn | 11,490 | - |
| 100 | Jacob | 11,197 | - |